1870s
A group of Methodist ministers acquired over seventy acres at Laurel Park to have a permanent place to hold their summer camp meetings. Between six and eight thousand people traveled to Laurel Park to attend, camping in tents.
The first Laurel Park Chautauqua meetings—featuring speakers, teachers, musicians, entertainers and specialists of the day—began at this time. The tradition continues at Laurel Park today.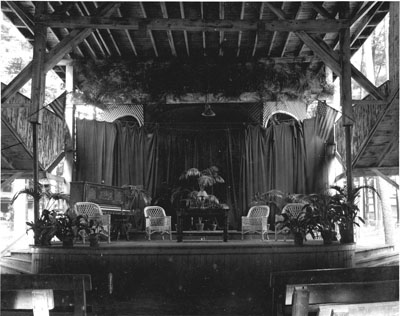 1900s
The tents were gradually replaced with cottages and dorms.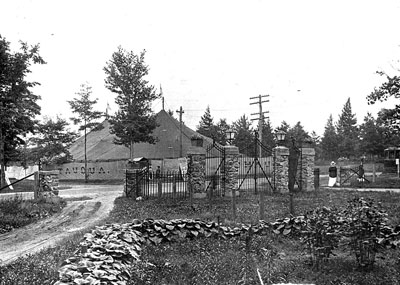 As automobiles took over the roads, people sought other places for summer vacations. The cottages were sold to private owners.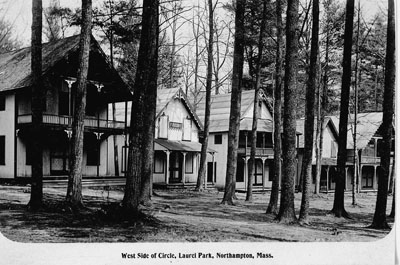 1960s
These years saw a transition from revivalist camp meetings to a residential community with an ecumenical religious orientation.
As people began to enjoy their homes and stay inside more, a Social Union of those at Laurel Park met for Saturday night suppers, card parties, and religious services.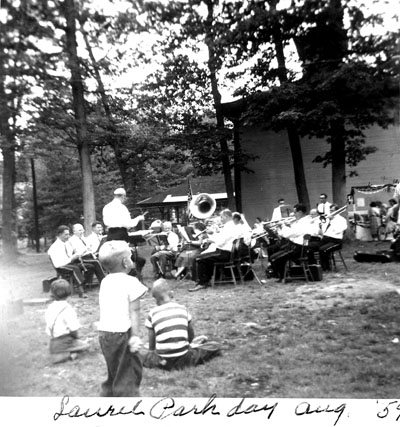 1968
Laurel Park Association sold sixteen acres of land to the Rockridge retirement home.
1980s
Young families, attracted by relatively low cost housing, began moving in and joining the older residents. Methodist affiliation was no longer required.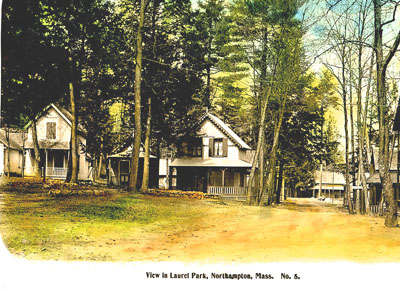 Homeowners at Laurel Park
70 Laurel Park
Northampton, MA 01060